- - - - - - - - - - - - - - - - - - - - - - - - - - - - - - - - - - - - - - - - - - - - - - - - - - -








Welcome to
Tall Tale Poems.
This site has been designed as a resource for educators looking to invite tall tale poetry into their classroom.
We are...
* in a constant state of development.

* always looking for new ideas and lessons.

* glad you are here!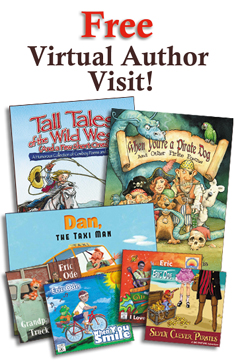 Learn how your classroom can earn a
FREE
virtual author visit
from author, songwriter, and poet Eric Ode.
NOTE: Out of respect for copyright laws and for the poets and publishers those laws are protecting, only poems we have legal permission to duplicate will be posted on this site.
- - - - - - - - - - - - - - - - - - - - - - - - - - - - - - - - - - - - - - - - - - - - - - - - - - -